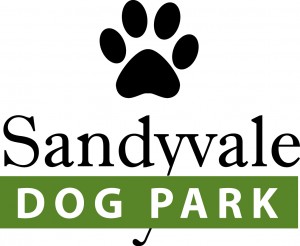 SANDYVALE DOG PARK RULES
Violating posted rules can result in trespassing and citations.
Hours:  Dawn to Dusk
By opening this gate you agree to the following:
Dogs must be licensed and vaccinated with tags displayed on a collar.  (Owners be prepared to show information).
Dogs must be on a 6-foot leash maximum prior to entering and upon leaving the dog park.
Dogs showing aggression must be removed immediately.
Owners must collect and dispose of all dog waste.
Dogs must be within sight and under voice control of owner at all times.
Dogs must be at least 6 months old.
Dogs in season or displaying symptoms of illness are not allowed.
Animals other than dogs are prohibited.
Children under age 12 are not allowed.
Smoking, eating, and glass containers are prohibited.
No more than three dogs per person allowed on any single visit.
All dog bites to be reported to the Johnstown Police Department at 911.
______________________________________________________________________________
Maintenance of this park is completed during weekday daylight hours.
Emergencies:   911
City of Johnstown Animal Control Officer:  814-536-4873