2016 Wineries. Check back for 2017 Wineries
Bee Kind Winery is nestled comfortably along side the Susquehanna River in the heart of the Pennsylvania Wilds. Surrounded by gardens of Irises, Hostas, and other flowering perennials, the magnificent locale of the Winery inspires us every day to make wine that reflects the beauty of the land itself.
Bee Kind Winery LLC
525 Carbon Mine Road
Clearfield, PA 16830
Phone: (814)762-8210
————————————————-
Here at VOLANT MILL WINERY, we are proud to offer you a wide variety of delicious wines crafted from the fruits of Western Pennsylvania orchards and vineyards. Many of our varietals are grown in our own local vineyards and are hand-harvested by Amish workers.
We believe that the ecologically and economically conscious trend toward preferentially selecting produce from local farms also applies to the libations we consume and we encourage you to visit one of our three convenient locations to sample our wine. From our dry and peppery Maréchal Foch to our lusciously sweet Blackberry, we are confident that we have something to suit any palate.
————————————————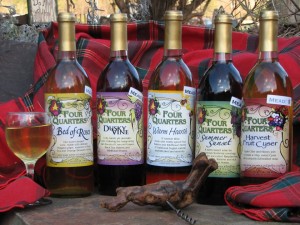 Four Quarters Meadery
———————————————–
Buddy Boy Winery is family owned. we are located in the beautiful mountains of Perry county. We have 24 different wines ranging from Dry to sweet. Bring your lunch and spend the day on are beautiful deck located in the woods.
———————————————–
Laurel Mountain Winery.
An easy to find location off I-80 between DuBois and Brockway,
Laurel Mountain offers free wine tasting by a friendly and knowledgeable
staff. Browse through a large gift shop or tour our flower gardens and
enjoy a bottle of wine in the picnic pavilion. Take the tool test in the
Antique Museum to win a bottle of wine. Laurel Mountain, a fun place to
visit.
————————————————

Happy Valley Vineyard & Winery
www.thehappyvalleywinery.com
Located in State College, PA, the vineyard at Happy Valley Winery produces specific varietals that transform well into our stylistic wines. We strive for perfection in the vineyard as well as in the winery which in turn produces flavorful crisp clean wines.
———————————————-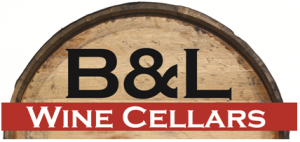 B & L Wine Cellers
The winery keeps its local heritage in tact. This is shown by the affection of Cambria City, featured on two of their wines, "Cambria City Red" and "Stone Bridge Red." The winery often partners with local businesses to bring their wines to different parts of the city.
The winery is currently open from 4-9 on Fridays, 12-9 on Saturdays, and 1-5 on Sundays. It is also open other hours by appointment.
————————————————
Starr Hill Winery
————————————————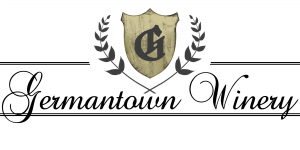 Germantown Winery
Germantown Winery was established in 2014 and making its debut at Sandyvale Wine Fest. Germantown is nestled in the mountains of Portage Township, Portage, PA and we offer a variety of grape wines as well as fruit wines – something for everyone's palette from sweet to dry. Come up and visit Germantown, relax, and enjoy a glass of wine in a rural setting around our fire pit. The winery is currently open Fridays 6:00 pm to 10:00 pm, Saturdays 12:00 noon to 10:00 pm, and Sunday 1:00 pm to 5:00 pm or other hours by appointment.
———————————
Fractured Grape – We at the Fractured Grape have a cure for what ails you, or at least we support a cause that does. From cancer to heart disease and so much more you can help us support a cure for the cause of your choice. And all you have to do is sit back, relax, and enjoy a glass or a bottle of our specialty wines, because for each bottle or glass you purchase we donate a portion to a charity that is searching for a cure. At the Fractured Grape finding a cure couldn't be easier and more enjoyable, we hope you will join us in fighting to find a cure for what ails you. So sit back, raise your glass, and drink to a cure.
———————————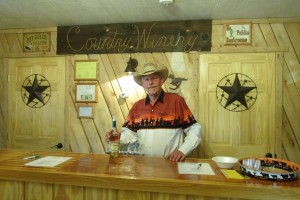 Country Winery
————————————————-
Hawstone Hollow Winery
Our wines are handcrafted in small batches to ensure that every bottle produced has exceptional quality. Come taste what exceptional quality wine means.
—————————————
Nectar Valley Winery
Nectar Valley Winery was founded in the belief that quality wines should be accessible to everyone. That's why we take great care in selecting only the best ingredients to produce quality wine at affordable prices. We offer fine wines, great service and regular events. Also be sure to check us out on Facebook and "like" us to see what's happening at Nectar Valley!
————————————————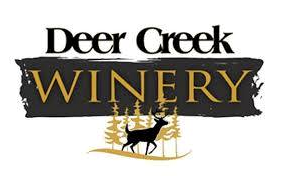 Deer Creek Winery
With free wine tastings of our delicious Pennsylvania wines, great wine accessories, and a fun shopping experience Deer Creek Winery is sure to please.

——————————-
Glades Pike Winery
Opened in 1995 and has since developed a reputation for producing award-winning wines. Glades Pike Wines have been awarded numerous medals from state, national, and international competitions. Their passion for the pleasure of fine wine drives their dedication to producing those of only the highest quality! Since 2005, Fine Wines & Winemaking in Windber has been a tasting and sales outlet for the locally-produced wines of Glades Pike Winery from Somerset, PA!
---
Wapiti Ridge Wine Cellars
Wapiti Ridge Wine Cellars is locally owned and operated by Dave Albert and Michelle (Tucker) Albert of Penfield, PA. Our winery is nestled on a ridgetop, surrounded by nature, here in the PA Wilds of Clearfield County. Being lovers of the outdoors, we felt it was essential to bring a touch of nature to our tasting room. Enjoy the elegant but rustic atmosphere while tasting some fabulous wine.

---